This is your mid-week reminder for
Sorry I didn't put up a reminder earlier this week. Anyway. This is your mid-challenge reminder for
This is a bit of a free for all - you can represent any
winter holiday/festival
in any way you want. Be creative! Just be sure to tell me what holiday you used and how it is represented. (And yes, you can use any of the holidays listed on that page, including the fictional/pop culture ones.)
provided resource:
click the image below to go to the download page for the textures: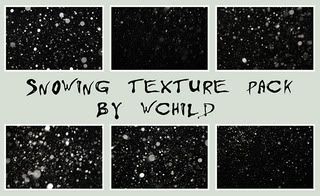 textures by
wchild
You must use one of the textures in some manner - you can crop, rotate, change the color or whatever - just make sure it's recognizable.
submission guidelines
» participants may submit up to 3 icons per week.
» icons must use an
official
illustrated image.
» you may use each theme up to twice unless you use both themes in one (or more) icon(s).
» all icons must be
new
for the challenge and must remain anonymous until results are posted.
» icons must meet lj requirements: no more than 100x100 pixels and less than 40kb in .png, .gif or .jpg format.
» icons should be submitted in the following manner:
url
source: (series, title or artist - whichever is most specific)
original image: url [optional]
holiday: (which you used and how it's represented if you used theme 1)
Submission ends on
Saturday, December 24th at 10:00PM MST
[
current time
]
You should check out this rumble community run by the lovely
astrokittie
! The first challenge for round 2 is up now, but you can still sign-up.
→ ROUND 2 SIGN-UPS
/
RULES
general: Winter Holidays
voting guidelines
» vote for your
3
most favorite icons (order does matter) and
one
for the special category:
best composition
» your first choice icon will receive 3 points, 2nd choice 2 points and 3rd choice 1 point. each special category vote is worth one point applied toward that category only
» do not vote for your own icon or ask someone to vote for you
» you may vote for the same icon twice, but the second time must be for the special category
» original images (if provided) are linked above the icon
» votes will be unscreened after the results go up
» votes should be submitted in the following manner:
84, 16, 78
44
(
week #009 voting
Collapse
)
Voting ends on
Monday, December 12th at 10:00PM MST
[
current time
]
Late, sry I was gone. Lils will have the theme up as soon as she can.